This is an archived article and the information in the article may be outdated. Please look at the time stamp on the story to see when it was last updated.
Prosecutors filed a murder charge Monday against a 64-year-old man accused of killing a 70-year-old woman inside an Anaheim home last week, authorities said.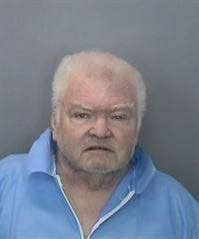 Michael Carl Hallgren of Anaheim faces up to 51 years to life in state prison if convicted as charged of the Nov. 20 killing of Lucinda Palma at a home in the 1200 block of North Siesta Street, the Orange County District Attorney's Office said in a written statement.
In addition to being charged with murder, Hallgren is accused of the special allegation of personally using a knife in the crime, and also has a prior conviction for robbery in Los Angeles County stemming from 2001.
Investigators have remained tight-lipped about the circumstances of the killing.
Anaheim Police Department officers responded to a report of a man attacking the woman when they found the victim's body, Anaheim police officials said at the time. Officers took Hallgren into custody at the scene without a struggle.
No information about what, if any, relationship existed between the suspect victim has been released. Authorities have also not discussed the alleged motive in the killing.
Hallgren entered no plea during Monday's court appearance, prosecutors said. His arraignment hearing was postponed until Dec. 14 in the Central Jail branch of Orange County Superior Court.