This is an archived article and the information in the article may be outdated. Please look at the time stamp on the story to see when it was last updated.
A 30-year-old Los Angeles resident faces three counts of murder after he allegedly ran a red light in Vermont Knolls while driving under the influence and crashed into a minivan, leaving a man and his two young children dead, officials said Tuesday.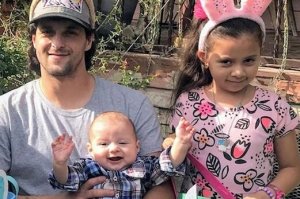 Jose Manuel Garcia was also charged with three felony counts of gross vehicular manslaughter while intoxicated, one felony count of driving under the influence within 10 years of another DUI and one felony count of driving with a .08 percent blood alcohol content causing injury within 10 years of another DUI in connection with the fiery crash, the Los Angeles County District Attorney's Office said in a news release.
Garcia was speeding north on South Hoover Street in his Nissan Xterra around 8 p.m. Saturday when he ran a red light at the intersection with West 76th Street, Los Angeles police investigators previously told KTLA.
His SUV allegedly slammed into a Dodge Caravan carrying a family of five that was passing through the intersection, causing both vehicles to become engulfed in flames before paramedics and firefighters could respond.
Juan Reynoso, 34, his 6-year-old daughter Emma Reynoso and 5-month-old son Sebastian Reynoso all died at site of the crash. Witnesses described a gruesome scene, with screams coming from inside one of the vehicles.
One man told KTLA he was able to pull the two surviving victims from their disintegrating minivan but was unable to save the rest because the vehicle "blew up inside."
Those victims, a 33-year-old woman and 9-year-old Julian Reynoso, were taken to the hospital in critical condition. A GoFundMe campaign set up to raise money for the victims said the two remained hospitalized as of Monday.
Garcia was the lone occupant in his vehicle at the time.
If convicted as charged, he could face up to 82 years to life in state prison, prosecutors said.
The 30-year-old was expected to be arraigned Wednesday. He was being held at the North County Correctional Facility in Castaic on $6.03 million bail, inmate records show.
Los Angeles police are continuing to investigate the crash.