This is an archived article and the information in the article may be outdated. Please look at the time stamp on the story to see when it was last updated.
A 32-year-old man was convicted Friday of hit-and-run and manslaughter for killing three 13-year-old girls on Halloween night.
Jaquinn Ramone Bell, of Orange, pleaded guilty Friday to three felony counts of vehicular manslaughter with gross negligence, one felony count of hit-and-run with permanent injury or death, one misdemeanor count of driving on a suspended license and sentencing enhancement of fleeing the scene.
Twin sisters Lexi Perez and Lexandra Perez and their friend Andrea Gonzalez were trick-or-treating Halloween night in Santa Ana last October when they were fatally struck in a crosswalk by a speeding Honda CRV.
The impact caused the girls to be thrown more than 100 feet, authorities said. They all died at the scene.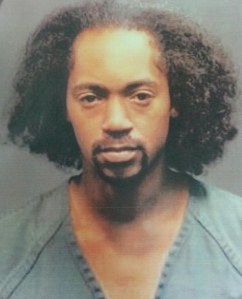 The Honda's occupants — a driver and two passengers — left the compact SUV in the parking lot of a nearby strip mall before running away on foot, a witness told police.
Police later identified the trio as Bell and his two children, ages 14 and 17.
Less than three months before the fatal collision, court records indicated Bell was convicted on charges related to a DUI hit-and-run, and that his license had been suspended.
Bell faced a maximum sentence of 13 years and eight months in state prison.
His sentencing was set for May 21.