This is an archived article and the information in the article may be outdated. Please look at the time stamp on the story to see when it was last updated.
A man has been convicted of beating his grandfather and burglarizing the 82-year-old victim's Pomona home, authorities announced Thursday.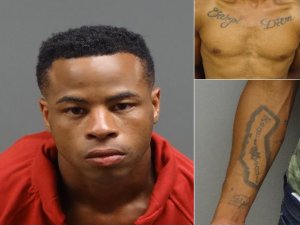 Sammeon Christian Waller, 25, pleaded no contest to felony elder abuse and first-degree burglary in connection with a violent attack in June on his 82-year old grandfather, Robert McPherson.
Police were called to conduct a welfare check on McPherson after he had not been seen for several days, according to Los Angeles County Deputy District Attorney Sandra Jimenez.
Officers found McPherson on the ground, with major head trauma and in extremely critical condition, Pomona police said at the time. The victim, who was identified by police, was then taken to the hospital for treatment.
McPherson had an active restraining order against his grandson. The Pomona Police Department also discovered that the victim's vehicle was missing from his home and had been impounded in Sacramento.
Nine days after the incident, authorities found Waller in Sacramento and took him into custody.
Waller is scheduled to be sentenced Dec. 6 in court in Pomona. He faces up to seven years in state prison.