This is an archived article and the information in the article may be outdated. Please look at the time stamp on the story to see when it was last updated.
A man has been convicted in the 2015 shooting death of a 4-year-old boy, who was fatally struck while playing in the front yard of his relative's Highland home, officials reported.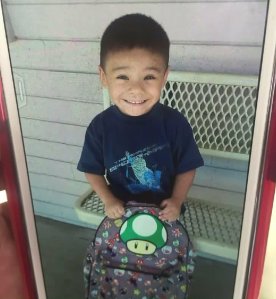 Darron Daniels, 21, was convicted Friday of one count of second degree murder and two counts of attempted murder, with jurors finding true multiple gun allegations, the San Bernardino County District Attorney's Office reported.
The fatal shooting happened July 29, 2015 in the 7400 block of McKinley Avenue and resulted in the death of Daniel Munoz, 4.
Prosecutors said the boy was fatally struck when a drug dealer got into an argument with a group of men across the street from where he was playing.
The boy was shot in the neck and later died at a hospital.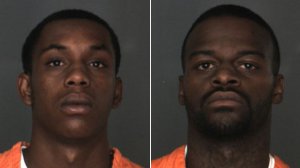 "My heart still hurts today for this young boy's family, knowing they will never be able to experience the joy of his smile or watch him grow up," District Attorney Mike Ramos said Friday. "This coward stole that from his family. He stole it from all of us. Sadly, we will never know what great things Daniel would have gone on to achieve in this world."
Co-defendant Maurice Kelley, 26, was also charged in the fatal shooting and pleaded guilty to accessory to murder, prosecutors reported.
Daniels is schedule to be sentenced Dec. 13. He faces life in prison.
Kelley will be sentenced of Dec. 7.