This is an archived article and the information in the article may be outdated. Please look at the time stamp on the story to see when it was last updated.
An attorney representing a man convicted of torturing Gabriel Fernandez to death described his client as being "kind" and "patient" and that he should be spared from receiving the death penalty during closing arguments for the penalty phase Monday.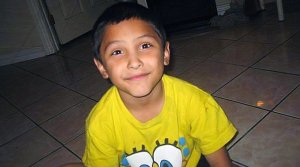 Isauro Aguirre, 37, was convicted on Nov. 15 of killing the 8-year-old boy.
The same jury who found him guilty began deliberating Monday and is tasked with deciding if he will be sentenced to life in prison or death.
During the 4-week-long trial, prosecutors argued that Aguirre participated in the systemic and severe abuse of Gabriel for months before the boy's death in May 2013. They said Aguirre hated Gabriel because he thought the child was gay, and that motivated his treatment of the boy.
"If Isauro is sentenced to death, his family will be devastated," Aguirre's attorney John  Alan told the jury during his closing arguments.
He said people who worked with Aguirre at a senior living facility described him as being "kind," "compassionate" and "patient. Those coworkers saw Aguirre's humanity and were "shocked" when they found out he had been arrested for Gabriel's death,  Alan said.
He added that his client might have a learning disability, and had not committed a crime before meeting Gabriel's mother, Pearl Fernandez, who was his girlfriend.
He described Gabriel's death as "horrific" and "atrocious" and that no one would ever understand what made Aguirre "break his pattern" of not committing a crime, but that he does not deserve to be executed.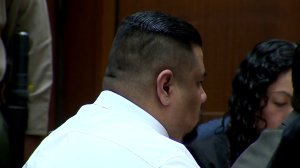 Jon Hatami, the prosecutor in the case, argued that Aguirre deserves the death penalty for his crimes, but that it "doesn't even compare to what he did to Gabriel."
"What type of a man would punch a child 10 times in the face? Not a man with any goodness in him," Hatami said.
Pearl Fernandez also faces charges in connection with her son's death, but her case is still in the pre-trial phase.
Four Los Angeles County social workers who were assigned to Gabriel's case also face criminal negligence charges in connection with the death.