This is an archived article and the information in the article may be outdated. Please look at the time stamp on the story to see when it was last updated.
A transient was arrested Monday after stabbing a 69-year-old man in an apparent unprovoked attack at the Riverside Metrolink Station the day before.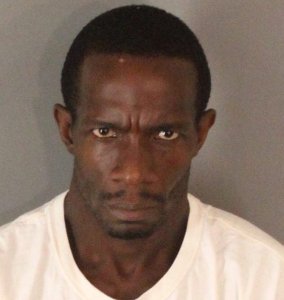 The suspect, identified as 36-year-old Raymond Bonner, was located about 4 a.m. at a residence in the 12100 block of Graham Street in Moreno Valley, Riverside police Officer Ryan Railsback said.
Bonner was taken into custody and has been booked on suspicion of attempted murder, Railsback said.
Bonner was described as a transient who frequents the Riverside and Moreno Valley areas.
The home where he was located was not considered a permanent residence of Bonner's. The occupants of the home were not believed to be involved in the incident in any way, Railsback said.
The stabbing occurred about 8:15 a.m. Sunday at the station located at 4066 Vine Street.
Investigators said the victim, a 69-year-old man, was stabbed in the neck area after briefly talking to a stranger who approached him and a friend at the station.
The victim was treated at the scene before being transported to a nearby hospital in critical but stable condition. The victim's condition had not changed, Railsback said during a Monday morning News conference.
Police posted video of the suspect on its YouTube page following the attack.
It was unclear if the knife used in the stabbing has been located but investigators found other evidence that linked Bonner to the attack, Railsback said.
He was booked on suspicion of attempted murder and is being held on $1 million bail.
Anyone with information was asked to contact the Police Department at 951-353-7134 or at 951-353-7137.