This is an archived article and the information in the article may be outdated. Please look at the time stamp on the story to see when it was last updated.
Authorities are investigating the death of a man who was apparently shot while riding his bike in El Monte late Tuesday night.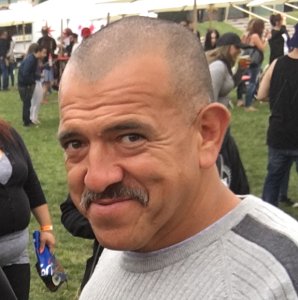 The shooting occurred about 10:41 p.m. in the 11400 block of Montecito Drive, according to a news release from the Los Angeles County Sheriff's Department.
Homicide detectives are assisting El Monte police who responded to a "shots fired" call at the location and found a man suffering from at least one gunshot wound to the upper body, the Sheriff's Department stated.
The man died at the scene from his injuries, the Sheriff's Department stated.
Authorities have not named the victim, but a family member has identified him as 46-year-old John Sanchez Garcia.
Video showed a bicycle, which was apparently being ridden by Garcia at the time of the shooting, still down in the street.
The family member told KTLA Garcia was a father and he lived in the area.
Investigators did not have any suspect information or a motive for the shooting, according to the news release.
Anyone with information was asked to call the Sheriff's Department at 323-890-5500.
Those who wish to remain anonymous can call Crime Stoppers at 800-222-TIPS (8477).