This is an archived article and the information in the article may be outdated. Please look at the time stamp on the story to see when it was last updated.
A man who allegedly threatened his former daughter-in-law died outside of a Burbank home Tuesday night after police used a Taser on him during a confrontation, authorities said.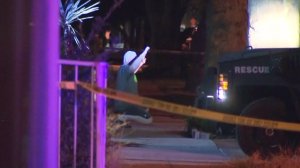 Around 6:20 p.m., police responded to a home to investigate a report of criminal threats. The female victim told officers her ex-father-in-law had threatened her life, according to a Burbank Police Department news release.
Officers went to to another residence in the 500 block of North Mariposa Street to speak with the suspect, identified as 66-year-old Thomas Wayne Binkley.
When they arrived, Binkley verbally confronted them outside the home, police said.
He allegedly attacked the officers and a physical altercation ensued, prompting police to discharge a Taser in order to stop the assault, the release stated.
During the confrontation with the first individual, the man's brother, 65-year-old Steve Leroy Binkley, appeared in the doorway with a handgun and allegedly threatened the officers, forcing them to reposition and call for backup, police said.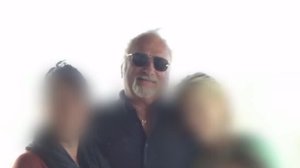 He then barricaded himself in the residence for approximately 40 minutes, according to the release.
Steve Binkley eventually exited the home and was detained without further incident before police arrested him. He was booked on one count of threatening a public officer, and is being held in lieu of $25,000 bail, the release stated.
During the barricade, officers went to "rescue" the individual who they had subdued on the driveway with the Taser so the Fire Department could treat him, Burbank police Sgt. Claudio Losacco said.
Paramedics arrived at the scene and pronounced the man deceased, according to Losacco.
"At some point he did go unconscious," the sergeant added. "The timeline I'm not very certain on, as at the same time the officers were dealing with the individual that had armed himself with a handgun"
The Los Angeles County coroner's office would determine a cause of death for Binkley.
Friends of the deceased man gathered outside the home where he died, including one woman who went to check on his mother.
"He was an awesome man, he was a scuba diver, he took care of everybody. He was just a great person," a woman who knew the man told KTLA Wednesday morning as she wiped away tears.
"We don't even know if they … know yet," the woman said of his relatives.
Another friend called Binkley "nice and normal," telling KTLA in an interview that she thought the whole thing was "very strange."
Burbank police are being assisted in the ongoing investigation by the L.A. County District Attorney's Office.