This is an archived article and the information in the article may be outdated. Please look at the time stamp on the story to see when it was last updated.
In a possible suicide, a man died after falling hundreds of feet into the ocean from a helicopter flying above on Tuesday afternoon, Huntington Beach police said.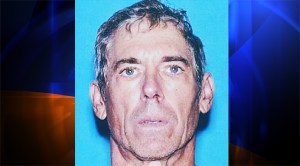 A private helicopter reported that a passenger fell from the aircraft near Balboa Pier about 1 p.m., the Huntington Beach Police Department said in a news release.
Preliminary information indicated the man jumped to his death, according to the Federal Aviation Administration.
"The only passenger on board opened the door and jumped out into the water" 500 feet above the Newport Beach shoreline, FAA spokesman Ian Gregor said in an email.
A police helicopter searched for the man, identified as Gregory McFadden, notifying lifeguard and Orange County Sheriff's Department Harbor Patrol of his location.
Lifeguards brought the 61-year-old to shore and he was taken to a local hospital in critical condition. He died at the hospital, police said.
McFadden booked a 30 minute coastal tour for two at a cost of $310 out of Fullerton, authorities said. But he showed up for the flight alone.
Halfway through the flight, authorities said McFadden opened the helicopter door and jumped out.
The tour was booked through Cardinal Air Services, which is owned by longtime local helicopter pilot, "Commander" Chuck Street of KIIS-FM.
It was Street's son Corbin who was flying the helicopter.
Street told the L.A. Times that he was led to believe that a struggle occurred inside the helicopter during which his son tried to keep McFadden from jumping.
"It's the last thing I ever thought would happen to my son," Street told the newspaper.
According to his brother, McFadden suffered from a debilitating medical condition and was receiving Social Security and Disability but had been unable to get funding for the treatment he needed.
The incident was being investigated a possible suicide, according to police.
The Robinson R44 helicopter was owned by Emerald City Aircraft Leasing of Port Orchard, Wash., FAA records show. A representative who answered phones at the company hung up on call from KTLA.
KTLA's Jennifer Thang contributed to this report.