This is an archived article and the information in the article may be outdated. Please look at the time stamp on the story to see when it was last updated.
An Ontario man has been arrested on suspicion of murder after he allegedly stabbed another man outside a popular biker bar in Malibu, authorities said Sunday.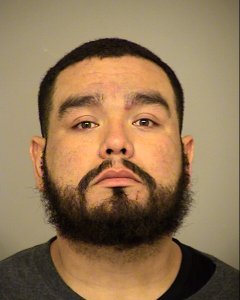 Daniel Maldonado, 30, became involved in a fight with the victim, a 23-year-old La Puente man, as a group of "car enthusiasts" gathered in the parking lot of Neptune's Net after the restaurant's business hours on Saturday night, according to the Ventura County Sheriff's Office.
Maldonado stabbed the victim with a knife several times, the agency said. Ventura County sheriff's deputies, officials with the state Department of Parks and Recreation and county firefighters responded to the scene around 11 p.m. after witnesses called 911.
The victim, whose name has not been released, died at the scene despite lifesaving efforts by paramedics, authorities said.
Officers arrested Maldonado at the scene and booked him into a pretrial detention facility on $500,000 bail, the Sheriff's Office said. He's scheduled to appear in court on Tuesday.
Neptune's Net is located at 42505 Pacific Coast Highway near the Ventura County line. The iconic seafood restaurant and bar has appeared in several films and shows, including the 1983 comedy "Losin' It" and the 1991 action movie "Point Break."
Anyone with information about the incident can contact Sgt. Steve Jenkins at 805-384-4727.
KTLA's Nancy Fontan contributed to this story.