This is an archived article and the information in the article may be outdated. Please look at the time stamp on the story to see when it was last updated.
Police in Hermosa Beach were asking for the public's help Tuesday in locating a 36-year-old man who disappeared after becoming separated from his friends on Pier Plaza on Saturday night.
Michael David Vanzandt was last seen by his friends around 10:15 p.m. leaving the line to American Junkie and walking toward Roberts Liquor, according to a news release from the Hermosa Beach Police Department.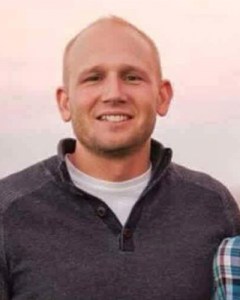 The Air Force veteran and father of three has not been seen or heard from since.
"We're hoping and praying that he's out there," said brother Tyler Vanzandt.
His friends told police they lost contact with Vanzandt's cellphone shortly after he was last seen.
"He was completely fine and happy and glad to be hanging out with his coworkers who are also his friends," said friend Monique Nethercott.
On Monday, Vanzandt failed to show up for his job at Edwards Air Force Base.
Friends and family said Vanzandt's belongings and his car were still untouched Tuesday at the Quality Inn where he was staying.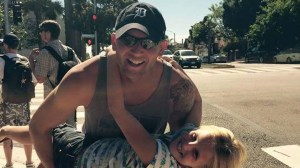 "Somebody has to know something," Vanzandt's ex-wife Krishain Vanzandt said. "What happened to him? Where he's at. If he's out somewhere. Everybody's just concerned."
Vanzandt is described as a white man with blue eyes and blond hair, standing 6 feet tall and weighing 190 pounds.
He has several distinctive tattoos, including a tiger on his left bicep, a picture of Buddha on his back and the word "KEATON" in descending letters on his left calf.
According to his family, Vanzandt is an avid scuba diver and surfer who loves to swim at  night.
"I just hope that everyone is as diligent helping him out as he would be helping them," Tyler Vanzandt said.