This is an archived article and the information in the article may be outdated. Please look at the time stamp on the story to see when it was last updated.
Police and family members were asking for the public's help Thursday in locating a 22-year-old man who disappeared while walking his dog.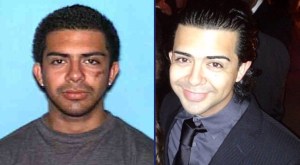 Darwin Vela was last seen leaving his home in the 2900 block of South Redondo Boulevard about 9 p.m. on Tuesday, according to a news release from the Los Angeles Police Department.
A short time later police said the dog returned alone.
Vela's girlfriend, Kelly McLaren, noticed blood on the dog's leash and called 911.
Vela has never gone missing before and his family and friends are very concerned for his safety, police said.
McLaren fears Vela's disappearance could be linked to a high profile case the couple is involved in.
"We were witnesses to a crime and we were supposed to testify today," McLaren said.
McLaren told KTLA they were supposed to testify against the man suspected of burglarizing the home of actor Nicholas Cage's ex-girlfriend.
Vela is described as a Hispanic man with black hair and brown eyes. He stands 5 feet 6 inches tall and weighs around 160 pounds. He was last seen wearing a dark green beanie, black shirt and blue jeans.
Anyone with information was asked to call detectives at 213-996-1800 or 877-527-3247.
Anonymous tips can be submitted by calling Crime Stoppers at 800-222-8477 or by texting 274637.