This is an archived article and the information in the article may be outdated. Please look at the time stamp on the story to see when it was last updated.
CORONA, Calif. —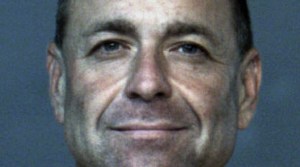 A 46-year-old man accused of dressing as a woman while attempting to take pictures of women across San Bernardino County has been arrested for allegedly striking a security guard while trying to flee a college campus, authorities said.
Rodney Kenneth Petersen was arrested at his Corona home Friday and booked on suspicion of assault with a deadly weapon.  Authorities allege Petersen went to Loma Linda University on June 4 and tried to enter several "students only" areas at a female dormitory. After staff members confronted him, officials say Peterson left the building and headed toward a parking lot, where he was met by security.
Sheriff's officials said their investigation revealed Petersen dressed as a woman and went to other "female-only facilities" in Rancho Cucamonga and Yucaipa, where he allegedly tried to take pictures with a cellphone hidden in his purse.
Click here to read the full story at LATimes.com.