This is an archived article and the information in the article may be outdated. Please look at the time stamp on the story to see when it was last updated.
Authorities on Thursday were seeking possible additional victims of a man who allegedly exposed himself to a woman and multiple minors at Universal City and possessed child pornography in his Los Angeles home.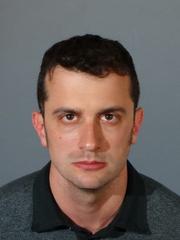 Deputies received a report on Jan. 1 of a man who indecently exposed himself to a woman at Universal Studios Hollywood, according to the Los Angeles County Sheriff's Department. They found and arrested Hershel Korngut, 34, when he returned to the theme park later that week.
Korngut was subsequently cited and released pending an order to appear in court on April 4, the agency said.
Investigators later determined that he had additional victims, identified as juveniles, who came in contact with him at the park, the Sheriff's Department said.
Authorities searched Korngut's Los Angeles home and reported finding evidence of child pornography.
The agency said Korngut worked as an audiologist at a hearing care facility in Tarzana and mentored youth at an organization in Los Angeles, leading them to believe that he might have more victims.
Charges of possession of child pornography, lewd and lascivious act upon a child and sexual battery will be brought forward at Korngut's upcoming appearance in court, according to the Sheriff's Department.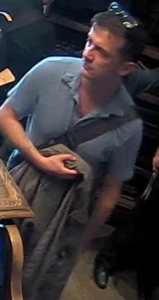 Anyone with information can call the Sheriff's Department's West Hollywood station at 818-622-9600. Those who wish to remain anonymous can contact Crime Stoppers by calling 800-222-TIPS (8477), using the mobile app "P3 Tips" or visiting lacrimestoppers.org.