This is an archived article and the information in the article may be outdated. Please look at the time stamp on the story to see when it was last updated.
Man is facing multiple criminal charges, including rape, in connection with a "sextortion" scheme involving two teenage girls he met on the social media app Kik, authorities said.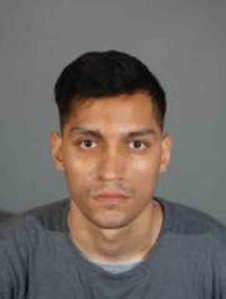 Josh Manuel Magana, 27, pleaded not guilty Thursday to two counts each of extortion, forcible rape of a child over 14 and possession of child pornography as well as other sex offenses, according to Sarah Ardalani, a spokeswoman for the Los Angeles County district attorney's office. He also was charged with one count of contact with a minor for sexual offense, she said.
Magana was arrested Tuesday at his home in an unincorporated area of Whittier following a nearly five-month investigation into the "sextortion" allegations, according to the Los Angeles County Sheriff's Department.
In October, a 16-year-old girl contacted detectives after she was forced to send nude photographs to a man she met on the social networking and smartphone app Kik, the Sheriff's Department said in a statement.
Click here to read the full story on LATimes.com.