This is an archived article and the information in the article may be outdated. Please look at the time stamp on the story to see when it was last updated.
Deputies responding to the second of two disturbance calls at the same location in the Whittier area Sunday night shot and killed a man they say came at them with a knife.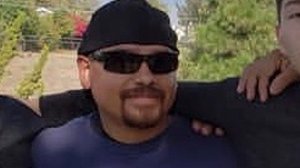 The initial call came in about 8:10 p.m. reporting a man with a machete yelling and pounding on windows in the 8200 block of Rexall Avenue, the Los Angeles County Sheriff's Department stated in a news release.
A mental health team arrived at the scene and determined the man had not committed any crimes and would be left in the care of his family, Lt. Derrick Alfred said.
A little after 10:30 p.m., the Sheriff's Department received another disturbance call at the same location.
The caller indicated a man was talking about wanting to be shot by police.
A different group of deputies responded and found the man in a driveway holding a knife to a woman who was believed to be a family member, Alfred said.
Deputies ordered the man to drop the knife but instead he released the woman and began advancing toward deputies, Alfred said.
Three of the four deputies at the scene opened fire, fatally wounding the man, he said.
An uncle of the man identified him as 37-year-old Marco Antonio Vasquez. The uncle said Vasquez went by the nickname "Tonito."
Vasquez was a father to five children, including three girls and two boys, a cousin of his told KTLA. He was also a grandfather who was married to his high school sweetheart. The cousin believes Vazquez had some type of mental illness but was unsure if he was on any medication.
Officials have not confirmed the man's identity or if he had any medical issues.
The shooting is under investigation.