This is an archived article and the information in the article may be outdated. Please look at the time stamp on the story to see when it was last updated.
A man fatally shot by a Huntington Beach police officer in an incident that was captured on multiple cellphone videos was identified Monday.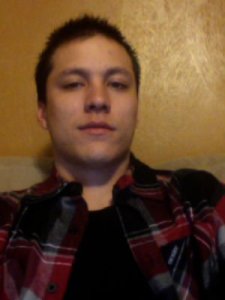 Dillan Tabares, 27, died Friday, Sept. 22, at UC Irvine Medical Center about 38 minutes after he was shot outside a 7-Eleven at 6012 Edinger Ave. He was identified by the Orange County coroner's office, which did not list a city of residence for him.
Tabares' shooting drew attention quickly in part because a photographer tweeted a graphic 17-second video showing an officer firing at him seven times. The incident happened near Marina High School, which was placed on lockdown.
Video that came out shortly after the initial recording showed Tabares on the ground, struggling with the officer and then pulling something off his duty belt before the gunfire. Witnesses said they saw Tabares swing a punch at the officer, though they offered differing accounts of whether the man actually hit the officer.
Then, on Saturday, the pro-police website Blue Lives Matter published another video showing Tabares moving aggressively toward the officer and punching at him. It's not clear what the initial source of that third video is or how it got to Blue Lives Matter. The OC Weekly first reported the appearance of that video, which was shot from inside a vehicle parked at the 7-Eleven.
Tabares had gone to Marina High, and had served in the U.S. Navy, the Weekly reported. He wrote in a 2012 Facebook post that his security clearance was revoked and he had "ruined everything" after testing positive for THC while stationed in Virginia.
Multiple "RIP" messages were posted on his Facebook page, which stated he was from Huntington Beach.
An Orange County man who identified himself at Tabares' brother said the family had in past tried to help the young man, who he said had been institutionalized. Brandon Tabares created a Change.org petition calling for police training focused on violence de-escalation.
The officer has not been identified. He was placed on administrative leave.