This is an archived article and the information in the article may be outdated. Please look at the time stamp on the story to see when it was last updated.
A 25-year-old former producer of the reality TV series "Deadliest Catch" was fatally shot in East Pasadena early Friday, and a suspect in the killing was found dead from an apparent self-inflicted gunshot wound hours later, authorities said.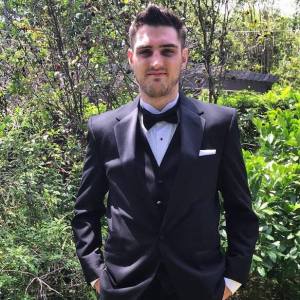 The first man, Joe McMahon had been an employee of Original Productions, which produces the popular TV show, the Discovery Channel told KTLA. He last worked on the series, which depicts the lives of Alaskan crab fishermen, in 2013.
"We are heartsick about this tragedy – our thoughts and prayers go out to his family and to all that knew and worked with him," Discovery said in an emailed statement.
The shooting took place about 2:19 a.m. in the 3600 block of Yorkshire Road — west of Rosemead Boulevard, according to a news release from the Los Angeles County Sheriff's Department.
A 911 caller reported the incident, prompting a response from Temple Station deputies. They found the 25-year-old victim lying on the street, suffering from multiple gunshot wounds, the release said.
He was pronounced dead at the scene, the statement said.
Neighbor Joey Mueller said her husband heard "between six and eight shots."
Because gunfire is so unusual in the neighborhood, she said, she initially told him that what he heard was probably the sound of firecrackers.
Late Friday afternoon, the shooting suspect was found dead of an apparent self-inflicted gunshot wound in a vehicle in the West Los Angeles area, according to the Sheriff's Department. He was later identified as 24-year-old Brandon Rafiepour.
Los Angeles Police Department Officer Lilian Preciado said a call of a suspicious death in the 300 block of North Kenter Avenue in Brentwood came in about 4:13 p.m. Both LAPD and sheriff's investigators were on scene, she said.
Anyone with information was asked to call the Sheriff's Department Homicide Bureau at 323-890-5500. Those wishing to remain anonymous can call Crime Stoppers at 800-222-8477.
KTLA's Melissa Pamer and Kennedy Ryan contributed to this article.
More video: