This is an archived article and the information in the article may be outdated. Please look at the time stamp on the story to see when it was last updated.
A man who was allegedly swinging a weapon — which turned out to be an electric razor — and moving aggressively toward deputies in Ladera Heights was fatally shot by authorities Tuesday night.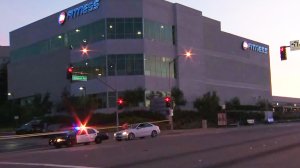 Deputies initially responded to a customer creating a disturbance call in the 5000 block of West Slauson Avenue about 8:35 p.m., according to a news release from the Los Angeles County Sheriff's Department.
Authorities escorted a man out of a 24 Hour Fitness at the location but were called back about 10:45 p.m. when the same man had allegedly returned to the business and was causing another disturbance.
This time the man was outside and acting erratically, the Sheriff's Department stated.
A deputy attempted the use a Taser on the man, who had become uncooperative and aggressive toward the deputies, according to the news release.
The Taser appeared to have no impact on the man, who began to walk away and then took a "weapon" out of his backpack, the Sheriff's Department said.
"Some type of electronic device on a cord. It appears to be partially metal … possibly a little bit of plastic," Sheriff's Department Lt. Joe Mendoza said of the weapon.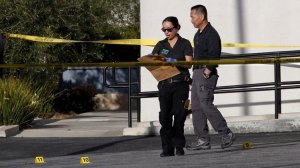 Mendoza later told the Los Angeles Times the "weapon" was an electric razor.
A Taser was used on the man again as he began swinging the object over his head, but the Taser did not stop him, the Sheriff's Department stated.
Eventually the man began to move aggressively toward one of the deputies and a deputy-involved shooting occurred, according to the Sheriff's Department.
The man, who has not been identified, was struck in the upper body. He was taken to a local hospital, where he was pronounced dead.
No deputies were injured in the incident.
KTLA's Melissa Pamer contributed to this article.