This is an archived article and the information in the article may be outdated. Please look at the time stamp on the story to see when it was last updated.
Homicide detectives are investigating a shooting outside a Riverside residence early Sunday morning that left a man dead, police said.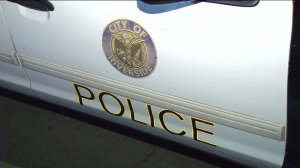 The victim was discovered with multiple gunshot wounds in the front yard of a home in the 10300 block of Stover Avenue shortly after 2:30 a.m., according to a Riverside Police Department news release.
He was rushed to a hospital, where he died of his injuries, the release stated.
The victim has not yet been identified.
A description of the shooter or shooters has not been released. No arrests have been announced in the case.
Police have asked for the public's help, and anyone with information about the shooting has been asked to call Riverside police Detective Rick Wheeler at 951-353-7134 or Detective Adrian Tillett at 951-353-7105.