This is an archived article and the information in the article may be outdated. Please look at the time stamp on the story to see when it was last updated.
Authorities on Saturday released the name of a man fatally shot while camping with his family at Malibu Creek State Park.
The Los Angeles County Coroner identified him as Tristan Beaudette, a 35-year-old Irvine resident, according to the Los Angeles Times.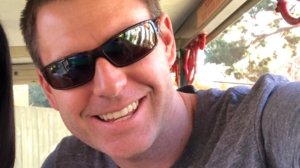 The victim was inside a tent with his 2- and 4-year-old daughters when he was shot in his upper torso, L.A. County Sheriff's Department Lt. Rodney Moore told KTLA .
Deputies responded to a call about shots fired around 4:44 a.m. on Friday, the lieutenant added.
While the victim was pronounced dead at the scene, officers found the girls without any injuries, Moore said.
Park Superintendent Tony Hoffman said the incident occurred in an area of the Calabasas park that had about 63 campsites. He said the other sites were likely occupied when the shooting happened.
According to a GoFundMe campaign, Beaudette's wife was getting ready to take an exam when he and their daughters went camping. The family planned to move to the Bay Area, the page said.
"Tristan was out doing something he adored in life, being in the outdoors with his two young girls, while his wife Erica was preparing to take an exam the next morning, the final step before taking well-deserved time off together as a family prior to their relocation to new jobs in the Bay Area," the page read. "They were about to embark on a new chapter in their lives. And then it was all taken away, by a fatal gun shot in the middle of the night, in front of his two young daughters."
Beaudette worked as a research chemist, and the family lived in Irvine, neighbors said.
Authorities continued to investigate the case and have not released any details about a motive or a suspect.
Anyone with information can call the Sheriff's Department at 323-890-5500. Those who wish to remain anonymous can contact Crime Stoppers by calling 800-222-8477, using the mobile app "P3 Tips" or visiting LACrimeStoppers.org.