This is an archived article and the information in the article may be outdated. Please look at the time stamp on the story to see when it was last updated.
A man who was found dead in a vehicle in Northeast Antelope Valley has been identified as a the suspect in a triple homicide in Palmdale last month.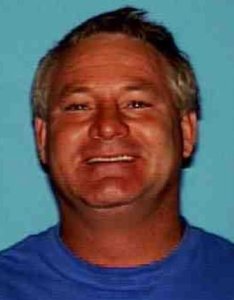 James "Todd" Brown was found in a silver Toyota pickup near the intersection of 250th Street East and Avenue G on Sunday. The truck had been linked to the homicides, but Los Angeles County coroner's officials didn't positively identify Brown until Tuesday.
His cause of death remains under investigation, but officials said there were no signs of trauma to his body.
Authorities had previously said Brown was a "person of interest" in the case, but later issued a "murder warrant" for his arrest.
The investigation began when three adults and three dogs were found dead in a home on West Avenue N-12 on Jan. 13. A sister of one of the victims went to the home to celebrate her brother's birthday, but when the family was no where to be found, she asked authorities to check on their well being.
Officials found all three victims with traumatic injures. They had been stabbed, suffocated and bludgeoned to death.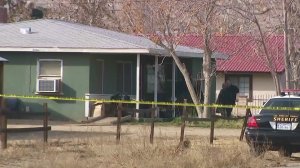 They were identified as 78-year-old Richard Gardner II, his wife, 56-year-old Pepper Gardner, and his son, 52-year-old Richard Gardner III.
Brown was a friend of the family who rented a trailer on the property.
Investigators believed Brown was involved in a dispute with the family and that it escalated, Sheriff's Lt. John Corina said.
The exact motive remains unclear.