This is an archived article and the information in the article may be outdated. Please look at the time stamp on the story to see when it was last updated.
A man who beat an 80-year-old Long Beach homeowner during a 2014 burglary, prompting the homeowner to open fire and kill the man's female fellow burglar, was convicted in the crime Monday.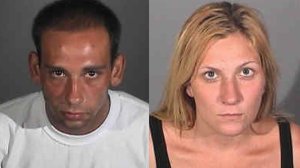 Gus Polly Adams, 28, was found guilty of first-degree residential robbery and first-degree residential burglary in the July 22, 2014, Bixby Knolls incident, Los Angeles County District Attorney's Office announced.
Adams and Andrea Miller, 28, broke into a home in Long Beach that night. When the homeowner returned home, he was confronted by the pair, who beat him and threw him to the ground, police said at the time.
He was able to get away, retrieve a firearm from another room, return and shoot at the pair. Miller was killed. Adams fled but was soon arrested.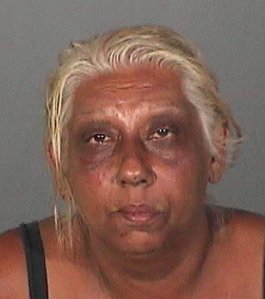 His mother, Ruby Adams, was also charged in the crime.
She pleaded no contest earlier this year to one count of first-degree residential burglary, the DA's office said. Ruby Adams, who was described as the burglars' lookout, was sentenced to three years in state prison.
Guy Adams faces up to 13 years in state prison. His sentencing is set for Sept. 9.
He initially was charged with murder and other additional charges and faced life in prison.