This is an archived article and the information in the article may be outdated. Please look at the time stamp on the story to see when it was last updated.
A 31-year-old Littlerock man was found guilty of second-degree murder Friday in connection to the 2013 mauling death of a Palmdale woman who was attacked by a pack of pit bulls, according to authorities.
Pamela Devitt, 63, was out for a walk in the small Antelope Valley community of Littlerock on May 9, 2013, when she was brutally attacked and killed by four pit bulls owned by Alex Donald Jackson, the Los Angeles County District Attorney's Office stated Friday.
Devitt was covered in blood and barely had any clothes on when a passing motorist who saw the attack attempted to scare away the dogs by honking, the witness testified in August 2013.
The pit bulls were eventually chased away by a responding Sheriff's Department deputy, but Devitt died while being transported to the hospital.
She suffered 150 to 200 puncture wounds and died from loss of blood, the coroner's office determined.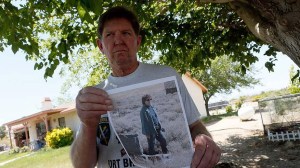 The day that Devitt died, her husband told the Los Angeles Times he was haunted by what happened.
"There's no way I can get the brutality of this out of my head," 65-year-old Ben Devitt said. "And the fact that there's animals out there roaming around with that kind of killer instinct, it's just kind of something I can't shake."
Eight dogs were seized from Jackson's home, and DNA tests found Devitt's blood on four the pit bulls' coats and snouts, the Sheriff's Department stated.   
Three reports of attacks by dogs owned by Jackson were made in the five months preceding the deadly attack, and a fourth report was made in 2006, the Los Angeles Times reported.
The previous reports were one of several incidents that prompted L.A. County prosecutors to file charges against Jackson, officials said in May 2013.
"We believe there was evidence that he was aware the dogs were vicious and they have attacked before and he knew of the danger they posed," Jane Robison, a district attorney's spokeswoman told the Los Angeles Times.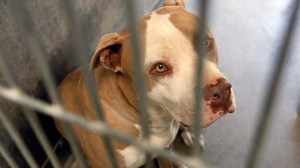 Jackson's friends said in August 2013 that he was sad about what happened to Devitt, but believed it was an accident and not a crime.
"He's not a murderer," Jackson's girlfriend Lorraine Torez said at the time. "His heart is heavy, not for himself, it's for the family of the woman," she said.
During an investigation, officials found marijuana and psilocybin, or "magic" mushrooms, in Jackson's home.
Jackson was found guilty Friday of second-degree murder, cultivating marijuana with the intent to sell, and possession of a controlled substance, psilocybin, the D.A.'s office stated.
An allegation that Jackson was armed with a shotgun during the commission of the offense also was found to be true.
Jackson was expected to be sentenced on Oct. 3 at the Antelope Valley Courthouse.
He faced 24 years to life in state prison, the D.A.'s office stated.