This is an archived article and the information in the article may be outdated. Please look at the time stamp on the story to see when it was last updated.
A jury on Friday found a 40-year-old man guilty of shooting his girlfriend dead and dumping her body in Hacienda Heights, officials said.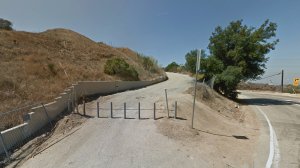 Francisco Nila Rojas was convicted of first-degree murder in the 2011 killing of Claudia Tecuautzin, 41, whose body was found near Turnbull Canyon, according to the Los Angeles County District Attorney's Office. The court also ruled he had personally and intentionally used a deadly weapon, a gun, causing bodily injury and death, prosecutors said.
The jury deliberated for less than a day before reaching a verdict, according to the DA's office.
Rojas' sentencing is scheduled for Feb. 27. He will face a maximum possible sentence of 50 years to life in state prison, officials said.
On Feb. 18, 2011, Rojas shot Tecuautzin in the head, according to Deputy District Attorney Babette Huley, who prosecuted the case. Huley did not provide additional details about the circumstances or what could have led to the outbreak of violence.
After shooting Tecuautzin, Rojas dumped her body near Turnbull Canyon Road and Skyline Drive in Hacienda Heights, where it was found less than a month later, prosecutors said.
Rojas had fled the country and went to Mexico five days after Tecuautzin was killed, according to the DA's office. He wasn't located until October 2015, at which point he was extradited to the U.S. to face prosecution.
Rojas stole money from his late girlfriend's bank accounts before and after she was killed, according to evidence presented in the trial. Prosecutors also said a Ford Explorer the couple owned together contained traces of Tecuautzin's blood and the floor on the front passenger's side was bleached.
Rojas purchased a gun just four days before Tecuautzin was shot, officials said. That weapon was consistent with bullet fragments recovered from her head, a forensics expert testified.