This is an archived article and the information in the article may be outdated. Please look at the time stamp on the story to see when it was last updated.
A man was found shot to death in a parking lot in Panorama City, and police are asking for the public's help in finding the person responsible for the crime.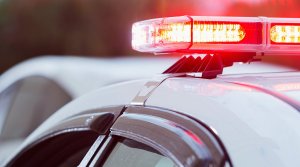 At around 1:52 p.m. on Thursday officers responded to a shooting call in the 9800 block of Vesper Avenue and found Christian Andreani, 33, laying on his back suffering from multiple gunshot wounds, the Los Angeles Police Department said in a news release.
Paramedics pronounced Andreani dead at the scene.
Investigators said a suspect on a bicycle approached Andreani, and after a short conversation opened fire on him.
The suspect fled the scene.
A description of the suspect was not available.
Anyone with information about the shooting is asked to call LAPD Det. Dave Peteque at 818-374-1934. Anonymous tips can be left by calling 800-222-8477.