This is an archived article and the information in the article may be outdated. Please look at the time stamp on the story to see when it was last updated.
A 40-year-old Pomona man was sentenced to 18 years to life in prison for a drunken driving crash that killed a 32-year-old woman.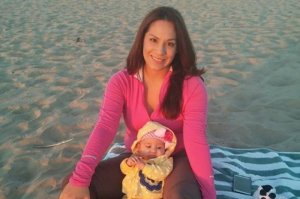 Michael Daniel Gardner was driving 127 mph and had a blood-alcohol level more than three times the legal limit when he struck a vehicle being driven by Marissa Leigh Vasquez on West Arrow Highway in Pomona, evidence presented at trial showed.
Vasquez was declared dead at the scene of the May 7, 2015, crash. She was engaged and had a 9-month-old baby, according to a GoFundMe page set up for her family.
Gardner fled the crash on foot but he was found by police.
He was driving a vehicle he had stolen from his neighbor, according to the Los Angeles County District Attorney's Office, which announced the sentence on Monday. At the time of the crash, police said he was driving a 2014 Mercedes-Benz.
Before the crash, Claremont police had tried to pull Gardner over but he fled.
He was convicted in April of second-degree murder, gross vehicular manslaughter while intoxicated, driving or taking a vehicle without consent, fleeing a pursuing peace officer's motor vehicle causing serious bodily injury, and driving when privilege suspended or revoked for a prior DUI conviction.