This is an archived article and the information in the article may be outdated. Please look at the time stamp on the story to see when it was last updated.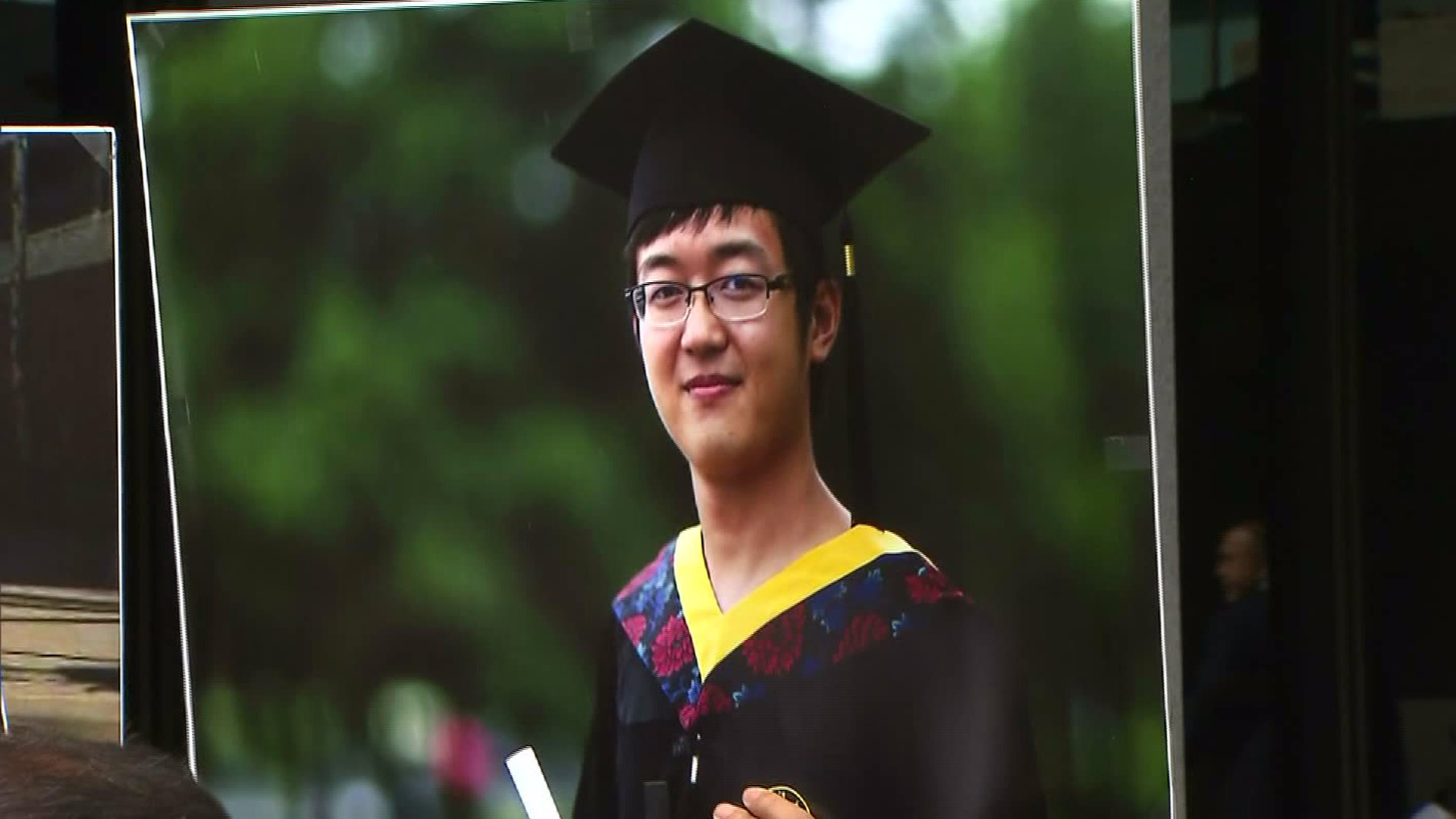 A 21-year-old man who fatally beat a USC graduate student from China with a bat was sentenced Wednesday to life in prison at an emotional court hearing where the victim's family members spoke.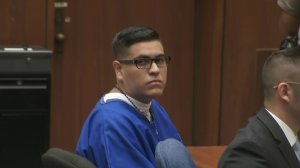 After about two hours of jury deliberation in June, Andrew Garcia was convicted of one count each of first-degree murder, robbery, attempted robbery and assault with a deadly weapon. In a downtown Los Angeles hearing, a judge sentenced him to life in prison without the possibility of parole.
Garcia and three other suspects, one of whom has been convicted after a separate trial, attacked 24-year-old Xinran Ji as the engineering student walked home from a study group about 1 a.m. July 24, 2014.
During a botched robbery, Ji was struck with a metal baseball bat and a wrench but managed to run away. Garcia pursued him, hitting him repeatedly with a bat, the Los Angeles County District Attorney's Office said.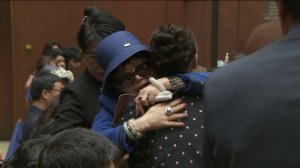 Ji made it back to his apartment near campus, leaving a trail of blood. His roommate found him dead hours after the attack.
At the sentencing hearing, Ji's father and aunt addressed the judge through a translator, both breaking into sobs as they each read statements.
"He was our only child and we lost him," Ji's father said through the translator. "From that day, we lost the sunshine of our lives."
The young man's aunt said Ji was the pride of the family in Inner Mongolia. Her nephew was about to graduate with a master's degree and return to China when he was killed, she said.
"His life was taken by these demons," Ji's aunt said. "They robbed and killed an innocent youth with very vicious means, and this was inhuman."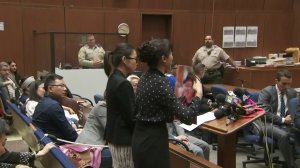 The aunt begged the judge to give Garcia the most severe punishment, a life sentence. Prosecutors did not seek the death penalty for Garcia .
Garcia did not appear to show any emotion as the relatives spoke, and he did not react as the judge read the sentence.
Garcia's co-defendant Alejandra Guerrero, who was 16 at the time of Ji's killing, was convicted last October of one count each of first-degree murder, robbery, attempted robbery and assault with a deadly weapon. She has not been sentenced yet but faces life in prison.
The suspects were arrested in Ji's death after they robbed a man and a woman near Dockweiler Beach, according to prosecutors.
Neither Del Carmen nor Ochoa has gone to trial.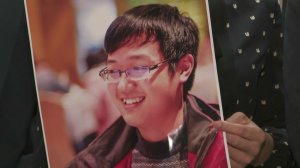 All of the defendants were teens at the time of the crime; Ochoa and Guerrero were under 18. Because of their ages, the latter two are not eligible for the death penalty; as with Garcia, prosecutors do not plan to seek the death penalty for Del Carmen.
Outside the courtroom, Ji's family's attorney, Rose Tsai, said the victim's parents were grateful for Garcia's life sentence.
"With the most severe sentence being imposed on this crime, I think it will bring a very positive effect to our community," Tsai said. "They're not doing this just for Xinran. They're doing this for other students. They don't want another Xinran's case to happen."