This is an archived article and the information in the article may be outdated. Please look at the time stamp on the story to see when it was last updated.
DOWNEY, Calif. (KTLA) — Police have released images they hope will lead to three suspects in the fatal shooting of a man outside a Downey restaurant.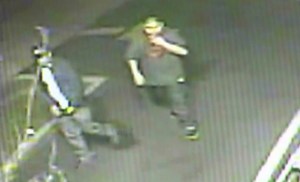 The shooting happened around 8:30 p.m. on Jan. 20 in the parking lot of Gloria's Cocina Mexicana in the 7400 block of Florence Avenue.
Surveillance video shows 25-year-old Christian Cervantes leaving the restaurant after watching the NFC Championship Game at the bar inside.
Downey police say that, shortly after, there was a fight that broke out in the parking lot.
They believe two of the suspects involved in the scuffle left the location in a white vehicle and later returned.
They are seen on video approaching Cervantes from behind. A third suspect fired numerous shots into Cervantes' back with a silver handgun.
Jorge Recinos owns a business close to where the shooting took place and as there the night of the murder.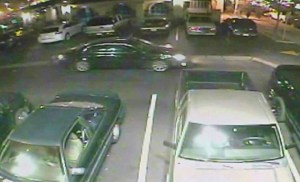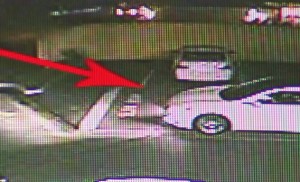 "You hear the shots and you get scared," he recalled. "You hear the shots and I go, 'What's going on?' It was too close."
Recinos said he saw the victim and tried to help.
"It looked bad. It looked like it was pretty close-range, and he wasn't moving at all," he recalled.
Downey police say all three male suspects are Hispanic and appear to be in their 20s. They took off in different cars.
The first is a black car that may be a Nissan Altima. The second is a white, four-door sedan.
No license plates were captured.
"Christian had a father, a mother, had siblings, had a girlfriend" said Downey police Lt. Mark McDaniel. "We cannot tolerate these senseless types of crimes."
Anyone with information is encouraged to call the Downey Police Department at (562) 904-2308.