This is an archived article and the information in the article may be outdated. Please look at the time stamp on the story to see when it was last updated.
A Los Angeles man posing as an Uber driver has been charged with sexually assaulting a woman in Beverly Hills, and police fear he may have been involved in other attacks in Los Angeles County, officials said.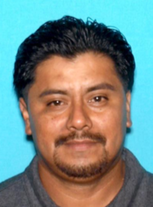 Carlos Omar Pichinte, 40, claimed to be an Uber driver when he picked up his female victim in West Hollywood on May 13, according to Lt. Elisbaeth Albanese, public information officer for the Beverly Hills Police Department.
He then drove a short distance into Beverly Hills and sexually assaulted the woman, Albanese said.
Pichinte was arrested during a motor vehicle stop the following week, according to Albanese. He was driving a silver Kia Rio at the time of his capture.