This is an archived article and the information in the article may be outdated. Please look at the time stamp on the story to see when it was last updated.
Authorities on Monday asked for the public's help in finding a suspect who allegedly stabbed a 22-year-old man to death during an altercation outside a Laguna Niguel pub.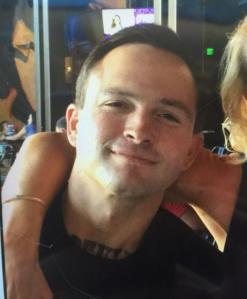 Thirty-seven-year-old Craig Tanber, considered armed and dangerous, was wanted on suspicion of murder in the case, according to a news release from the Orange County Sheriff's Department.
The fatal incident occurred near Patsy's Irish Pub, located at 28971 Golden Lantern St. (map), the department said.
Deputies responded to the establishment about 12:15 a.m. and found a man suffering from a stab wound to the upper torso, an initial sheriff's statement said. The department later identified him as Shayan Mazroei, 22, of Laguna Niguel.
Paramedics transported Mazroei to a hospital where he was pronounced dead.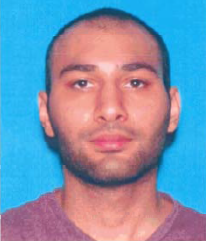 Monday evening, sheriff's investigators released a photo of Tanber and said he was "a documented gang member with a significant criminal history," adding that he was known to frequent south Orange County and Huntington Beach.
He was described as white, 6 feet 1 inch tall, weighing 190 pounds, with brown hair, hazel eyes and numerous tattoos covering his body.
Anyone with information about Tanber's whereabouts was asked to call 911 or the Sheriff's Department's Homicide Unit at 714-647-7055 or 714-647-7000. Anonymous tips could be submitted to Orange County Crime Stoppers at 855-847-6227 or at occrimestoppers.org.