This is an archived article and the information in the article may be outdated. Please look at the time stamp on the story to see when it was last updated.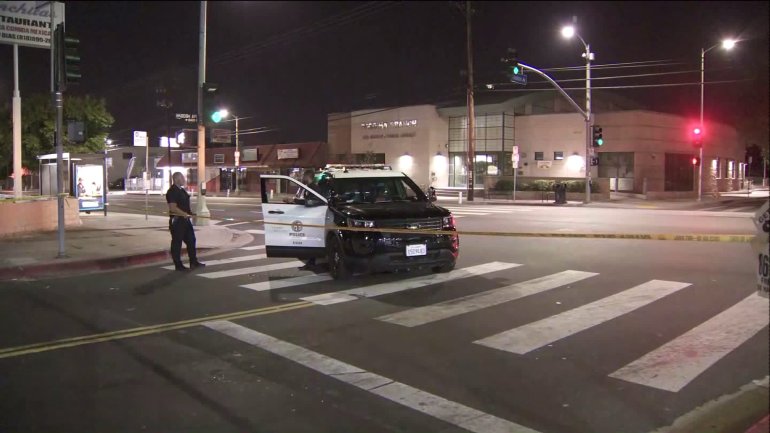 Los Angeles police shot and killed a domestic violence suspect in Pacoima Saturday following a pursuit, officials said.
Officers were called to a domestic violence incident on O'Melveny Avenue, just north of Clark Street, around 2 a.m., said Detective Meghan Aguilar with the Los Angeles Police Department.
A man who officers believed was the suspect was sitting inside a vehicle, which soon fled the location, she said.
The car led authorities on a pursuit that lasted about 10 minutes before returning to its original location on O'Melveny Avenue. At that point, the man got out of the vehicle and attempted to flee on foot, police said.
When officers caught up with the man about a block away, near Haddon Avenue and Carl Street, an officer-involved shooting occurred, Aguilar said.
The man was struck and pronounced dead at the scene.
Though it was unclear what happened in the moments leading up to the shooting, a weapon was found near the man's dead body, Aguilar said.
"What we know right now is that there is a firearm very close to that individual that is deceased," she told KTLA.
Investigators were on scene to probe the fatal use of force.
No further details were immediately available.