This is an archived article and the information in the article may be outdated. Please look at the time stamp on the story to see when it was last updated.
A 29-year-old Huntington Beach man who reportedly chased children and others with a baseball bat and a broken bottle before he was shot and killed by police Thursday night had a history of abusing alcohol and threatening family members, according to friends and court records.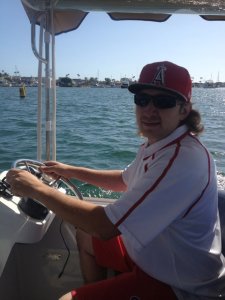 Steven Schiltz was shot and killed by two Huntington Beach police officers on a soccer field at the Huntington Central Park Sports Complex at 18120 Goldenwest St.
Officers arrived at the complex about 7:20 p.m. after receiving emergency calls about a man with a bat and a broken bottle hitting trees and chasing people around the fields.
The 45-acre sports complex has eight softball fields overlaid with seven soccer fields, along with batting cages, two concession stands and playgrounds, according to the city of Huntington Beach. Several sporting events were taking place at the complex Thursday night, police and witnesses said.
Click here to read the full story on LATimes.com.