This is an archived article and the information in the article may be outdated. Please look at the time stamp on the story to see when it was last updated.
A man who died after being struck by a train in Burbank was identified by the Los Angeles County Department of Coroner early Sunday as George Gregory "Greg" Plitt Jr.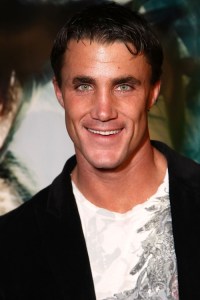 The 37-year-old actor, reality television star and fitness model was walking just north of the downtown Burbank station and Magnolia Boulevard overpass when he was hit by a southbound Metrolink train around 4 p.m. Saturday, according to police.
Investigators believed it was "not likely a suicide," Sgt. Scott Meadows of the Burbank Police Department said.
Witnesses told police that Plitt had been filming in the area at the time, the Los Angeles Times reported.
It was not immediately clear what was being filmed, however.
Plitt, who graduated from the United States Military Academy at West Point, was an actor best known for his roles in "Terminator Salvation," "The Good Shepherd," and "Grudge Match," according to his Internet Movie Database page.
He also starred in the Bravo reality television show "Work Out," and was set to appear in a new series on Bravo called "Friends to Lovers," according to his network biography.
"We couldn't take our eyes off Greg Plitt after we cast him on 'Work Out'-was as nice as he was beautiful. Seemed invincible, like Superman," Andy Cohen, who hosts a program on Bravo, tweeted Sunday morning.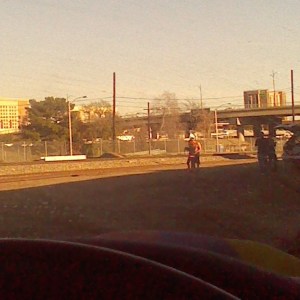 In addition to his appearances in film in television, Plitt was a fitness expert who modeled for a variety of health magazines, including Men's Fitness, Muscle & Fitness and Men's Health, the IMDb page stated.
"He lived with purpose," said T.J. Hoban, Plitt's friend and fellow fitness model. "Nothing brought him greater pleasure and fulfillment than doing what he loved, which was helping people live a healthier, happier life, empowering them through fitness, motivating people, helping them through difficult times."
Plitt's last film, "The Best Thanksgiving Ever," was in post-production and slated for a 2015 release.
KTLA's Geoff Peters and John A. Moreno contributed to this report.