This is an archived article and the information in the article may be outdated. Please look at the time stamp on the story to see when it was last updated.
Surveillance video was released Monday that police said captured the man who shot four people, killing one, outside The Standard hotel in downtown Los Angeles.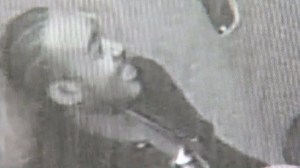 Police have asked anyone who recognizes the man to come forward.
The fatal incident began with an argument outside the hotel, located in the 500 block of South Flower Street, around 2:30 a.m. on Sunday, said Mike Lopez, with the Los Angeles Police Department's Media Relations.
The argument escalated to a physical altercation before one of the men pulled out a handgun.
Three people were shot in front of the hotel, and the gunman chased a fourth person to the back of the hotel, Lopez said.
All four victims were transported to the hospital, where the man who was chased was pronounced dead.
He was identified by the L.A. County coroner's office Monday as 21-year-old Thomas Johnson.
The condition of the three surviving victims was not known.
Police initially said one victim was located about 10 blocks from the hotel, at the intersection of West Olympic Boulevard and South Hill Street. It was unclear how he or she got to the location.
The gunman was described by police as a black man in his 20s, with a mustache and black hair styled in cornrows. He was wearing a black trench coat the night of the shooting.
The surveillance footage released came from the hotel elevator, which he took to get to a rooftop nightclub, Lopez said.