This is an archived article and the information in the article may be outdated. Please look at the time stamp on the story to see when it was last updated.
A 21-year-old father was among two men killed in a quadruple shooting at a liquor store in Long Beach, a family member said Wednesday.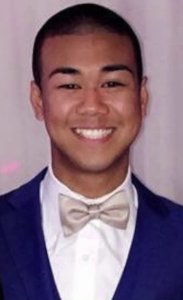 Danny Bunthung had gone with a friend Tuesday night to a store in the 1600 block of East Anaheim Street to buy beer and cigarettes, the victim's father told KTLA.
Around 9:25 p.m., officers received a "shots fired" call in the area and found four men had been shot inside the liquor store, according to a Long Beach Police Department news release.
One of the victims was pronounced dead at the scene; a second died at the hospital, the release stated. Another man who was transported with minor injuries has since been released from the hospital, and the fourth person was treated at the scene.
Earlier, Long Beach police Lt. Tim Olson told KTLA that officers had responded to a robbery call and found three gunshot victims before the information was updated early Wednesday afternoon.
The preliminary investigation indicated that the two slain individuals were involved in a physical altercation in the store with at least one other person when the fatal shots were fired, the release stated.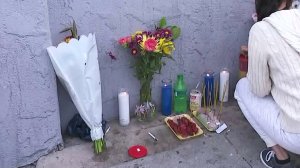 Police have not formally identified either victim, but confirmed one was a 21-year-old resident of Long Beach. The second, also a Long Beach resident, was 22.
Mike Bunthung told KTLA his son was the one who died at his scene. The second victim was Danny Bunthung's friend, he said.
"I'm feeling, like, shocked, when I heard the news," Mike Bunthung said, cradling his 3-year-old grandson in his arms.
He told KTLA he wasn't aware of his son having any enemies.
It was not immediately known what prompted the altercation or the shooting, the release stated. A weapon has not been recovered.
The shooter or shooters fled the scene immediately after the deadly incident, and a police did not have a suspect description.
Anyone who may have information regarding this incident is urged to contact Long Beach detectives Oscar Valenzuela and Shea Robertson at 562-570-7244. Anonymous tips can be submitted by dialing "L.A. Crime Stoppers" at 1-800-222-8477.