This is an archived article and the information in the article may be outdated. Please look at the time stamp on the story to see when it was last updated.
An Illinois man has pleaded guilty to computer hacking and illegally accessing more than 300 Apple iCloud and Gmail accounts, including at least 30 belonging to celebrities in Los Angeles, federal authorities reported Wednesday.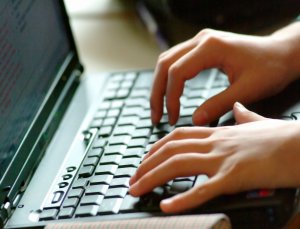 Edward Majerczyk, 28, of Chicago, pleaded guilty to a felony violation of the Computer Fraud and Abuse Act Tuesday in a federal court room in Illinois, the United State's Attorney's Office said in a news release. The phishing scheme took place between November 23, 2013 through August 2014, when Majerczyk got a hold of the usernames and passwords of more than 300 iCould and Gmail accounts by sending phony e-mails from accounts appearing to be from security accounts belonging to the victims' Internet providers.
Once the victims entered their information, Majercyzk was able to get their private photos and videos, and other personal information, federal prosecutors said.
"The defendant's acceptance of responsibility for his role in the intrusion of his victims' accounts and their personal lives is a welcome development in this continuing investigation," Deidre Fike, assistant director in charge of the FBI's Los Angeles Field Office, said in a statement. "All of us who use personal phones or devices must protect our data with strong passwords and two-factor authentication, as well as to be cautious of solicitations that can compromise our private information."
Majerczyk will be sentenced in January.
He faces a maximum of five years in federal prison.