This is an archived article and the information in the article may be outdated. Please look at the time stamp on the story to see when it was last updated.
A 34-year-old man entered a plea Monday for committing a lewd act upon a 14-year-old girl at Universal Studios Hollywood, the Los Angeles County District Attorney's Office stated.
Hershel Korngut pleaded no contest to one felony count of lewd act upon a child, according to a DA news release.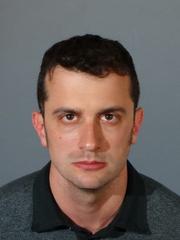 The case stemmed from an incident in which he exposed and rubbed himself against a girl over her clothing and without her knowledge on Jan. 1, prosecutors said.
In April, the DA's office announced that he faced two felony counts of lewd acts upon a child, a felony count of possessing child pornography, and a single misdemeanor count each of indecent exposure and sexual battery.
Korngut was accused of exposing and rubbing himself against two girls, ages 12 and 14, at the theme park in Universal City on New Year's Day, according to a previous news release from the DA.
Deputies first responded to investigate a report of a man exposing himself to a woman at Universal Studios, but they didn't find him until later in the week when he returned to the theme park, according to the Los Angeles County Sheriff's Department.
Korngut was arrested and booked at the West Hollywood Sheriff's Station, then cited and released, authorities announced on March 28.
During the course of the investigation, detectives learned that other alleged victims — identified as the juveniles — had also come into contact with the defendant at the theme park, sheriff's officials said.
Following his arrest, the Sheriff's Department stated it was seeking other potential victims, nothing that Korngut was an audiologist at a hearing care facility in Tarzana and a mentor at an L.A.-based youth organization.
Authorities served a search warrant at his L.A. home, where they found evidence of child pornography, according to the Sheriff's Department.
The DA's office did not release further information about whether he continued facing the remaining initial charges.
Korngut was taken into custody after his hearing on Monday. He faces lifetime sexual offender registration and as many as three years in state prison upon sentencing, which is scheduled for Nov. 13 in the Van Nuys branch of L.A. County Superior Court, according to the DA's office.