This is an archived article and the information in the article may be outdated. Please look at the time stamp on the story to see when it was last updated.
A man charged with illegally killing a deer with a bow and arrow in Monrovia in September entered a no contest plea Tuesday, the Los Angeles County District Attorney's Office announced.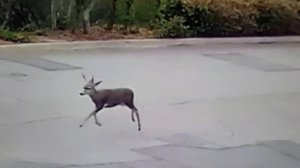 As part of the plea deal, 34-year-old Michael Rodriguez was sentenced to three years of summary probation and 30 days of community service for one misdemeanor count of possessing fish or wildlife taken unlawfully, a DA's office news release stated.
Rodriguez will be prohibited from hunting during the three-year probation period and must surrender his hunting license. He will also need to pay a $1,000 fine to the state Fish and Game Preservation Fund and give his bow and arrows and the deer remains to the California Department of Fish and Wildlife.
A home surveillance camera captured both Rodriguez shooting his bow  and the injured deer running down a residential street on Sept. 14. The deer fled, leaving a blood trail.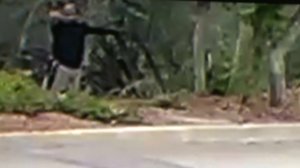 Rodriguez shot and wounded the deer in a legal hunting area, he told the Pasadena Star-News. He followed the deer through the Monrovia neighborhood and killed the animal to put it out of its suffering, he said.
"I took an action which I thought was the most appropriate and ethical way of handling it," Rodriguez told the Star-News shortly after the incident.
However, shooting a deer or discharging a deadly weapon within 150 yards of a home is illegal,  the DA's office said.