This is an archived article and the information in the article may be outdated. Please look at the time stamp on the story to see when it was last updated.
A 30-year-old man pleaded not guilty Thursday to fatally striking a pedestrian with his truck and then fleeing the scene.
Randy Marquez of Hacienda Heights was charged with one felony count of hit-and-run resulting in death, according to a news release from the Los Angeles County District Attorney's Office.
The felony complaint also alleged that Marquez was previously convicted of second-degree robbery in 2013, the DA's office stated.
The victim, Victor Gallegos, was crossing the road in the area of Pickering Avenue and Hadley Street around 9 p.m. on March 19 when he was hit by a white Toyota pickup truck, which fled, according to the Whittier Police Department.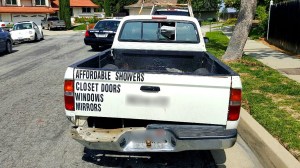 The 53-year-old man died at the scene.
Marquez turned himself into police several days after the crash when his photo was released to the media.
He was scheduled to return to court on April 5 for a status hearing.
If convicted as charged, Marquez faced a maximum possible sentence of nine years in state prison.