This is an archived article and the information in the article may be outdated. Please look at the time stamp on the story to see when it was last updated.
A man who crashed an SUV into a police cruiser in Harbor City four years ago — killing an officer and injuring another — has been sentenced to life in prison without the possibility of parole plus eight years, the the Los Angeles County District Attorney's Office announced Thursday.
Mynor Enrique Varela, 25, was behind the wheel of the Chevrolet Tahoe SUV that slammed into the police cruiser near Senator Avenue and Anaheim Street, authorities said. Authorities have said he and the other passenger, his brother Bryan, fled the scene of the deadly crash.
The collision killed Los Angeles Police Department Officer Roberto Sanchez, who was pursuing a vehicle at the time, authorities said. His partner, Officer Richard Medina, was left injured, police said.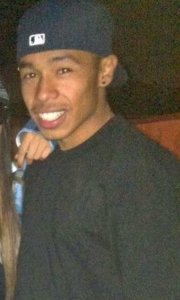 Days after the crash, former LAPD Chief Charlie Beck alleged that Varela crashed into the police vehicle to "aid a friend" who was driving the Camaro and then left the scene.
"He fled the scene. Like his brother, he failed to render aid to the injured and dying officer," Beck said during a news conference at the time.
Hours after the early morning crash, Varela was arrested before being released three days later, inmate records showed at the time.
Varela was found guilty of second-degree murder and gross vehicular manslaughter in August.
The conviction followed a mistrial in April 2017 in which he was found guilty of two counts of assault with a deadly weapon on a peace officer and one count of leaving the scene of an accident, prosecutors said.
But the jury in that trial could not reach a verdict on the murder and manslaughter charges.