This is an archived article and the information in the article may be outdated. Please look at the time stamp on the story to see when it was last updated.
A man charged with vehicular manslaughter after a car crash led to the electrocution death of two good Samaritans in Valley Village was sentenced Wednesday to three years probation and 70 days of community service.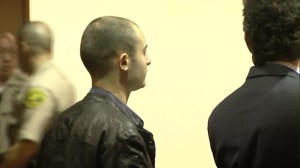 Arman Samsonian, 21, was driving at a high speed when he crashed into a light pole and fire hydrant on Aug. 22, 2012, according to a Los Angeles County District Attorney's Office news release.
Water spewed from the hydrant after the crash and became energized when it came in contact with exposed electrical wires.
Irma Yolanda Zamora, 40, and Stacey Lee Schreiber, 39, were electrocuted when they stepped into the water while attempting to help Samsonian, according to prosecutors.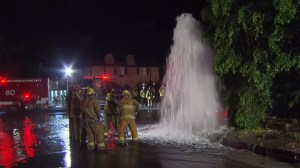 Samsonian, a Glendale resident, pleaded no contest to vehicular manslaughter charges on May 7.
Judge Michael Jesic told Samsonian Wednesday that he was unbelievably fortunate to be alive and should remember how his actions can impact others.
Samsonian's defense attorney said the comments were surprising, but well taken.
The judge also said Samsonian would have to pay fines and restitution, and would go to jail if he violated parole, which included disobeying any laws.
"There was no immediate jail and, or state prison sentence, and we're very proud," defense attorney Andrew Flier said. "I think it's a fantastic result for Mr. Samsonian. I mean, I don't think you can get better."