This is an archived article and the information in the article may be outdated. Please look at the time stamp on the story to see when it was last updated.
A 36-year-old man has been sentenced to 25-years-to-life in state prison for the 2013 murder of an 84-year-old woman during a robbery at her San Bernardino-area home, prosecutors announced Friday.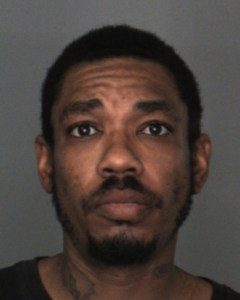 Freddie Weston pleaded guilty on Feb. 1 to first-degree murder, and on Wednesday Superior Court Judge J. David Mazurek handed down the sentence, according to a statement from the San Bernardino County District Attorney's Office.
Lorna Gable called authorities shortly before 4:30 a.m. on Jan. 19, 2103, and reported that an intruder was inside her home in the 900 block of 40th Street. After Weston realized she was awake, he "brutally" beat her and her 96-year-old husband, William Gable, prosecutors and sheriff's officials said.
The assailant then took an undisclosed amount of cash, a 1935 Colt .22-caliber handgun and other property and fled the scene.
Investigators released a sketch of the intruder, and Weston was arrested eight days later on charges of murder and residential robbery.
Lorn Gable was hospitalized following the incident; she died about a month later. Her husband survived the assault.
"The individual who committed this terrible attack on two of our elders was held responsible for his crimes," District Attorney Mike Ramos said in Wednesday's statement. "While the pain for the victims' family members will certainly last a lifetime, justice was served.