This is an archived article and the information in the article may be outdated. Please look at the time stamp on the story to see when it was last updated.
A Los Angeles man received a year in jail, three years of probation and was ordered to pay $7,500 in restitution Thursday for striking and killing a 5-year-old boy with an SUV in the Florence neighborhood of South Los Angeles last year, officials said.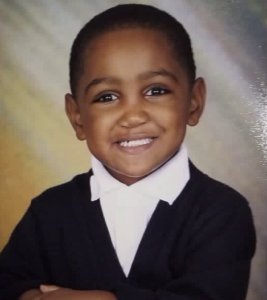 Homer Watford, 21, pleaded "no contest" in November to a felony count of hit-and-run, as well as a misdemeanor count of driving on a suspended or revoked license. It was an "open plea," meaning there was no negotiated plea arrangement involved, the Los Angeles County District Attorney's Office said in a written statement.
At Thursday's sentencing hearing, Los Angeles County Superior Court Judge Mildred Escobedo sentenced Watford to a year in jail, which he had already served, along with three years of probation, officials said. He was also ordered to pay the family of 5-year-old Ronald Neal $7,500 in restitution. He was released from county jail Thursday afternoon.
The deadly hit-and-run took place on March 14, 2017, at 82nd Street and Towne Avenue, prosecutors said.
"Watford ran over the boy in front of the child's residence in South Los Angeles and continued driving without rendering aid," the district attorney's office statement said.
He turned himself in to Los Angeles Police Department investigators the following day.
The boy's father, Ronald O'Neal Sr., told KTLA shortly after the arrest that, coincidentally, Watford was his childhood friend. He added that Watford apologized to the child's mother before surrendering.
The boy's uncle, Antoine Smith, told KTLA he believed Watford's remorse was sincere. Watford claimed he only saw a dog run into the street and didn't realize he had hit a person until he saw it on the news the next day.
Watford could have faced up to four years in state prison.