This is an archived article and the information in the article may be outdated. Please look at the time stamp on the story to see when it was last updated.
A 37-year-old man was sentenced to 10 years in prison Monday in connection with a DUI crash that killed a woman who was walking to her job at Walt Disney Studios in Burbank last year, the Los Angeles County District Attorney's Office announced Monday.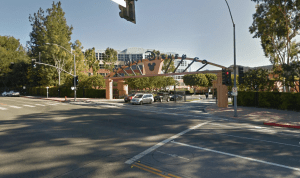 Stergios Economos previously pleaded no contest to gross vehicular manslaughter while intoxicated and driving under the influence of a drug causing injury for the Sept. 7 crash.
He also admitted to allegations of inflicting great bodily injury to two people.
Economos ran a red light near Alameda Avenue and Lincoln Street  about 9:10 a.m. and hit Michelle Ann Landes, 64, as she was heading to work. He then crashed into another car.
Landes, of Los Angeles, later died from her injuries at a hospital, and the driver of the second vehicle was also injured.