This is an archived article and the information in the article may be outdated. Please look at the time stamp on the story to see when it was last updated.
A 19-year-old drunken driver has been sentenced to 11 years in state prison for an April crash in Whittier that left a 14-year-old dead and other passengers injured, one severely.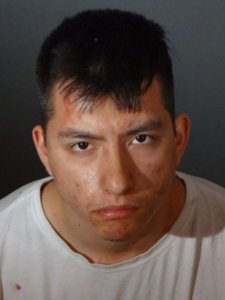 Daniel Vasquez pleaded no contest in October to two felony counts: gross vehicular manslaughter while intoxicated and driving under the influence of an alcoholic beverage causing injury.
He was sentenced Tuesday, the Los Angeles County District Attorney's Office announced Wednesday.
Vasquez admitted to allegations that he caused one victim to become comatose due to brain injury and to suffer paralysis. He also admitted inflicting great bodily injury on another victim.
Vasquez had consumed alcohol before driving five teens to La Serna High in Whittier on April 26, the prosecutor said. Speeding, he lost control and flipped his SUV about a block from the campus.
Ivette Macias, 14, was killed and pronounced dead at the scene. Another passenger, a 15-year-old girl, was critically injured.
Whittier police at the time said five people were hospitalized after the crash, including Vasquez. The passengers were all students at the school.
Vasquez was charged July 20. His plea was not negotiated with prosecutors, a DA's office spokeswoman said.