This is an archived article and the information in the article may be outdated. Please look at the time stamp on the story to see when it was last updated.
A man was sentenced to 15 years to life in prison for raping a 14-year-old girl after breaking into her home in Hesperia, officials announced Monday.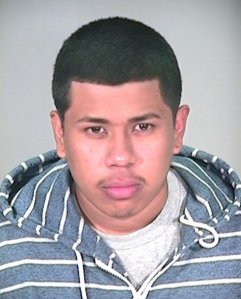 Julio Moncada, 24, received the sentence Thursday after pleading no contest to one count of forcible rape of a child and admitting a special allegation that the crime was committed during a burglary, according to a statement from the San Bernardino County District Attorney's office.
Moncada, then 18, broke into a house in November 2011 and went into the victim's room and beat and raped her, the news release said. The District Attorney's office said Moncada did not know the victim but had "a brief flirtatious relationship" with the victim's older sister.
Her sister testified that Moncada sent her threatening text messages after breaking up with him earlier in 2011, the District Attorney's office said.
Moncada confessed to raping the 14-year-old after initially denying the crime, according to authorities.