This is an archived article and the information in the article may be outdated. Please look at the time stamp on the story to see when it was last updated.
Several residents of Grand Terrace were evacuated from their homes as deputies were engaged in a barricade situation with an armed man on Thursday, officials said.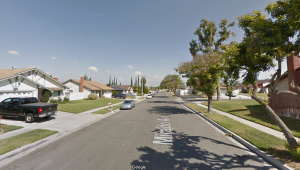 Officials were called to a residence in the 12800 block of Mirado Avenue around 4:40 p.m. with reports of shots possibly fired, according to a statement from the San Bernardino County Sheriff's Department.
Responding deputies determined an armed man was inside the home, firing a weapon.
Nearby residents were evacuated to City Hall, located at 22795 Barton Road, as SWAT teams were called in to mediate the situation, sheriff's officials said. Members of the public were urged to avoid the area.
After authorities were on scene for about 90 minutes, a deputy-involved shooting occurred. The man was struck by gunfire and taken to a nearby hospital in unknown condition, deputies said.
It was unclear what led up to the use of force. A specialized unit was called in to investigate the incident, sheriff's officials said.
No further details were immediately available.
Correction: An earlier version of this article incorrectly described the use of force based on what was know at the time. The story has been updated.
Grand Terrace – an evacuation center has been opened at the Grand Terrace City Hall located at 22795 Barton Road

— Jodi Miller (@SBCSDjmiller) July 28, 2017