This is an archived article and the information in the article may be outdated. Please look at the time stamp on the story to see when it was last updated.
A man who was initially being stopped for traffic violations in Lomita on Thursday shot at sheriff's deputies before they returned fire and struck him, the Sheriff's Department stated Friday.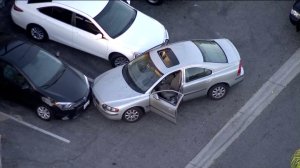 The shooting occurred in the 2300 block of Pacific Coast Highway at about 6:11 p.m., shortly after deputies attempted to stop the car for undisclosed traffic violations, a Los Angeles County Sheriff's Department news release stated.
Instead of stopping, the driver continued into a parking lot where he lost control and crashed into a parked car, the Sheriff's Department stated.
The driver, who was only identified as a white man about 30 years old, got out of the car and ran into a liquor store.
A short time later he came out and began shooting at deputies, according to the Sheriff's Department.
The man was struck and wounded when deputies returned fire, the news release stated.
He was taken to a local hospital, where he was treated for multiple gunshot wounds and was expected to survive, the Sheriff's Department stated.
Authorities recovered the man's handgun at the scene, according to the news release.
A 31-year-old woman who also ran from the car had been detained, the Sheriff's Department stated.
No deputies were injured in the incident.